USANA Core Minerals



You can purchase USANA Core Minerals™ separate from the USANA Cellsentials. The Core Mineral is one of the best minerals to take as it is a premium blend of essential high absorbent minerals engineered to not only optimally nourish your cells but also support the activity of the InCelligence Complex in Vita-Antioxidant™.*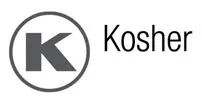 Core Minerals Health Benefits

Provides an essential foundation of optimal nourishment with both essential and ultra-trace minerals*
High in zinc, which is involved in normal carbohydrate, fat, and protein metabolism, as well as supporting healthy DNA and RNA replication*
Supports normal brain function as a good source of manganese—which is important for protein and glucose metabolism*
Rich in the mineral copper, which is essential for collagen synthesis and plays a role in connective tissue formation.
USANA Supporting Products
Searching for Products outside the US? Follow us here USANA Health Sciences Products
*These statements have not been evaluated by the Food and Drug Administration. These products are not intended to diagnose, treat, cure or prevent any disease.